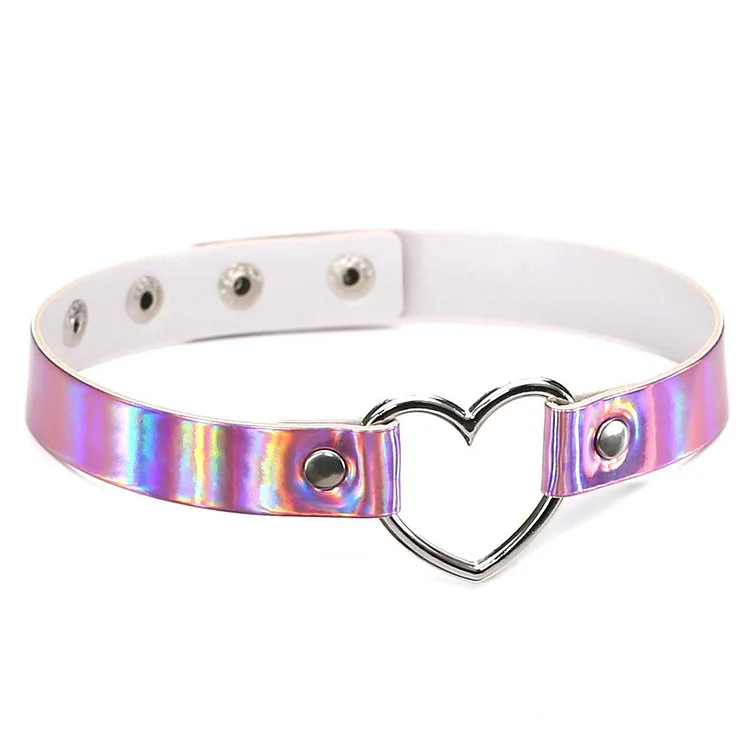 💗
A fully adjustable holographic neck choker in 4 different colors and 3 different styles.
💗
Hollow metal heart and round shape increase the charm of the girl, you can wear it with your mood
💗
Choose from a heart, circle, or plain strip!
💗
Secure snap closures, ensure a comfortable fit for most Kawaii Babes!
💗
plain holographic version has a gorgeous adjustable claw clasp closure.
A must have necklace for every magical babe's jewelry box!