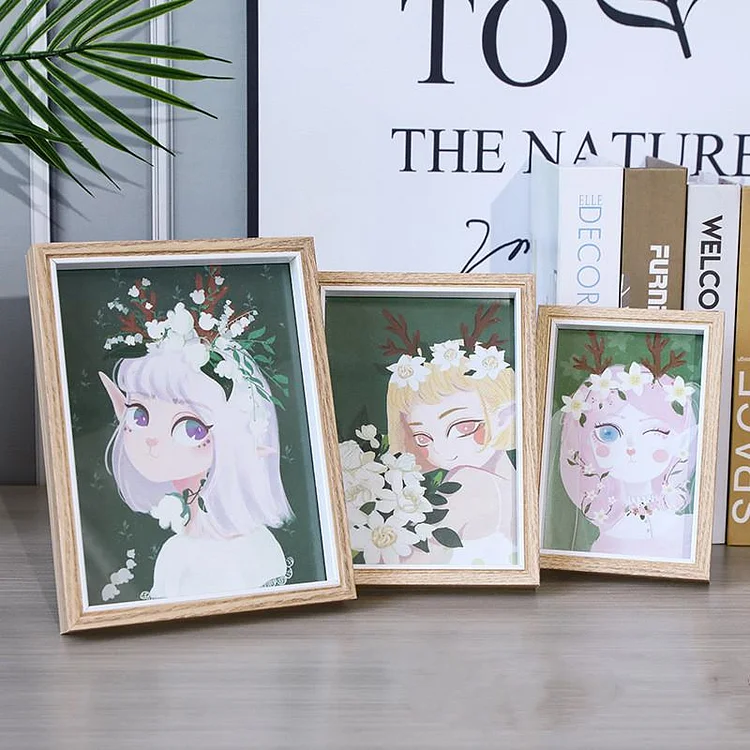 🌷The kawaii deer and girl solid wood photo frame decoration is a very practical product, whether it is to send friends or keep it for yourself is a very good choice.

🌷Deer girl style, creative cartoon style, cute.

🌷With its own bracket, whether it is placed in the bedroom or the study room can be more substantial.

🌷Horizontal and vertical hooks, so that the frame can not only be placed on the desktop but also hung on the wall

🌷Rotate the pick to easily change photos.