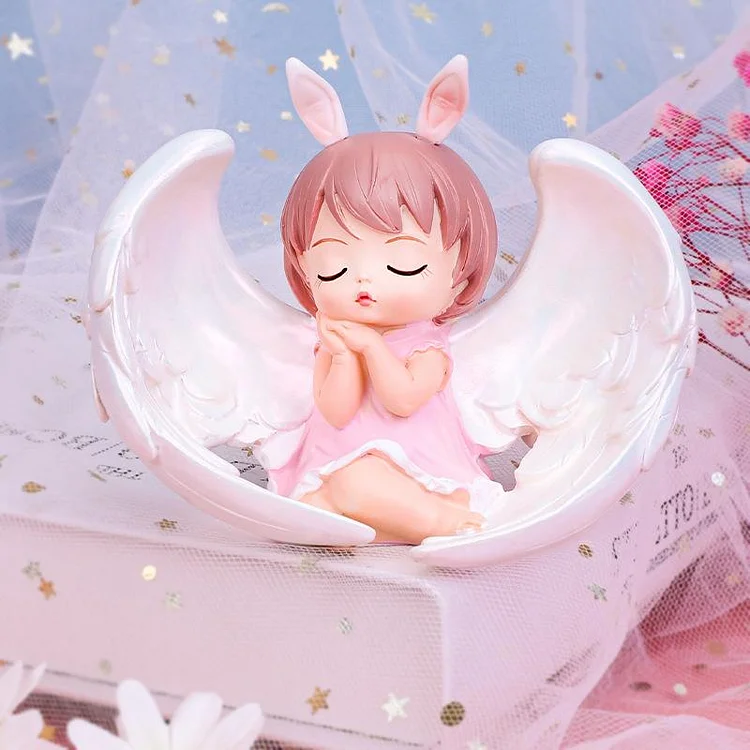 👼Elegant and playful, kawaii and childlike. Annie's childlike face, the classic angel image, is as warm as her, I believe everyone will smile at the first sight of him. Put your hands together, thick and lovely hands, pray for us with heart.

👼Kawaii and beautiful. The kawaii and childlike design has become the finishing touch in the home. Religiously pray that good things are with you.

👼The shape is kawaii, and the design is cute and childlike, and the expression is vivid and vivid.

👼Resin material, hand polished with resin material, with rich details.

👼Beautiful colors, low saturation colors, full of visual sense

👼The bottom is flat, and the bottom is flat and easy to place, showing a different quality.